E.R. Jahna Industries Celebrating 70 Years in Business
Last updated 9/30/2020 at 10:12am
It was 1934. Emil Jahna Sr. had recently moved his family and small company from Venice, FL to Lake Wales.
The company was Ridge Stone and Tile Co., which produced decorative floor tile and roofing tile as well as other concrete products that had a market at the time.
Sand was plentiful in Lake Wales so the company was able to self-supply sand over many years and eventually supplied outside customers with high quality construction sand. Growing up and working around concrete products and small-scale sand mining, Emil Richard Jahna Jr. built experience as a young man in the industry.
After serving in World War II, Emil Jahna, Jr. found a small sand mine north of Davenport that was for sale. With his savings from his time abroad and a small loan, he bought what was Davenport Sand Company in 1948. Emil incorporated his new company in 1950 as E.R. Jahna Industries, Inc.
Back in those days, all sand shipping was done by rail. A spur from the railroad went into the mines and all customers were located on rail sidings to receive material. Sand was dredged and pumped through a classifier directly into the rail cars.
In the beginning, Emil Jr. had just one other employee besides himself.
In 1957, Emil Jr. discovered a sand deposit in Clermont that became known as the Clermont East Mine. Clermont East was not on rail however it was in close enough proximity to Orlando to make trucking a feasible means of transportation. Within a few years, it was evident that hauling sand by truck was more efficient and provided better service than rail as all local sand in Central Florida was eventually transitioned to truck shipments.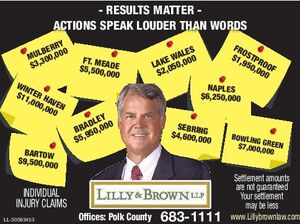 Because of Emil Jahna, Jr.'s innovation and the growth of Central Florida, Clermont East enabled E.R. Jahna Industries to dominate the greater Orlando market. The company's mining growth included facilities in Labelle, Loughman, Haines City, Lecanto, Cabbage Grove, and additional mines in the greater Clermont area.
Over the past 70+ years of existence, Jahna has operated aggregate mines throughout Florida and Georgia. However, the family's roots and the corporate office have always been in Lake Wales.
The original office was in the Candlelight Motel, just south of town on Highway 27. The next one was an old bungalow on Tillman Avenue and 1st Street. The third office was built on Tillman Avenue in 1980. The current office is the 1927 Caldwell Temple building on Stuart Avenue that E.R. Jahna Industries restored in 2001 and is registered on the National Historic Registry.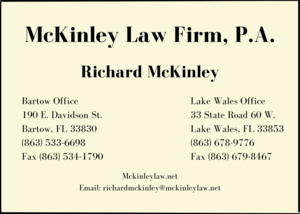 Emil Jahna, Jr. always took great pride in being part of this community and his family business still follows his example today.